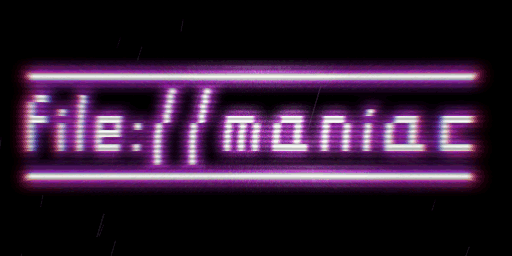 file://maniac
File://maniac realese announcement!
---
Hello there!
Today April 27th we have released the official build of File://maniac (1.0.0), the game is available for Windows, OSX, and Linux.
File://maniac is a detective cyber-thriller where the player is encouraged to examine and alter the real game files.
FEATURES:
Investigate and explore the real game directory.
Alter the game files to solve puzzles.
Play beyond the screen limits, from the mechanics to the narrative.
Experience a retro adventure game crafted with handmade pixel-art.
Join the frustrated Discord to stay in touch with the devs: https://discord.gg/hjKtTzu
Subscribe to our newsletter for future announcements and updates: https://bornfrustratedstudio.com/filemaniac/

Enjoy this new dystopian detective adventure and don't forget to share with us your experience.


Regards,
Born Frustrated Studio
Files
FileManiac 1.0.0 - Win64.zip
32 MB
Apr 02, 2019
FileManiac 1.0.0 - Linux.zip
35 MB
Apr 02, 2019
FileManiac 1.0.0 - Mac.zip
34 MB
Apr 02, 2019